When do home heating and cooling units seem to have problems?
It always seems to be at the worst possible times!

When you have out-of-town guests.

When the temperature hits record highs or lows.

Overnight or during the weekend.
C & S understands that homeowners expect their heating and cooling units to be operational at all times and to provide the comfort levels the homeowner expects. To achieve these expectations, C & S takes a proactive approach to providing service and maintenance that is different than the "1 hour" service providers.
Preventative maintenance is the single most important component to keeping your heating and cooling units performing at optimum levels. C & S has developed industry-leading preventative maintenance service plans that reduce your overall cost of operation and to insure your units are ready to meet the demands of Tennessee's winter and summer months.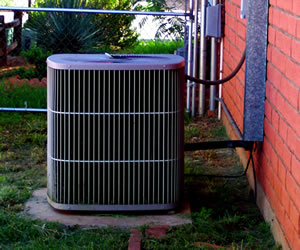 On every service call, our skilled, honest, and dependable service technicians will review with you all work and costs required to repair your units prior to the work being performed. They will also do a comprehensive service check to inform you of any preventative steps that should be considered to insure the long term efficiencies of your units. They will also inform you of the preventative maintenance service plans that C & S offers that will reduce your long-term costs and keep your units running properly. All of this will be done professionally, informative, and without any high pressure sales tactics that you might experience with other companies.
C & S
Repairs of all brands of heating units and cooling units

Provides flat-rate pricing instead of hourly rates

Provides 24 hours-a-day, 7 days-a-week, 365 days-a-year service

Provides 2 hour appointment windows

Provides a 100% satisfaction guarantee or you will not be charged a dime